Tutoring 101
11/06/2017
It is that time of year when you may be wondering…does my child need a tutor?  Here are some signs your child may need assistance outside of the classroom:
Preschool (four and half years old to Kindergarten)
has difficulty grasping a small writing instrument to make controlled movements
can't recognize the letters in their name
does not speak in complete sentences
has another diagnosed developmental delay
demonstrating problems with number concepts
Grades K-12
difficulty forming letters when writing in print or cursive
consistently avoids reading activities or complains that reading is too difficult
has difficulty decoding words
does not understand what he is reading
is getting resource help during the school day
lack of confidence and/or does not attempt new skills
discrepancy between test scores and daily classroom performance
struggles with writing assignments
unable to grasp math concepts
tutoring has been recommended by your child's teacher
needs to be challenged
What to look for in a good tutor?
kind and caring person
dependable
communicates effectively and easily with child, parents, and teachers
qualified educator
enjoys working with children
has a love of learning
understands learning styles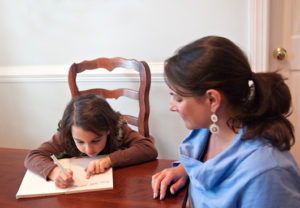 If you believe your child needs a tutor for either remediation or enrichment, Little Scholars is a great place to start!  We are committed to building your child's confidence and skills so they are successful in school.  Our private tutoring sessions are designed to meet your child's individual needs while catering to their learning style through thoughtful and engaging experiences.  Our services can be provided on-line, in your home, at your child's school, or in a location that is convenient for your family.
We encourage you to visit Little Scholars at www.littlescholarsllc.com to read about our approach to educating children!   To set up an appointment, call us at 804-447-4095.
If you liked this post, please share it: