Personalized Learning. Individual Results.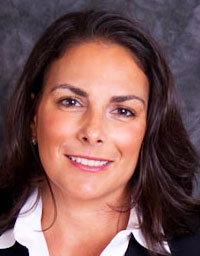 Stephanie Jefferson, a co-founder of Little Scholars, has an extensive background in early childhood education, but the seeds for Little Scholars were planted in 2006 when a friend approached her with concerns about her son's kindergarten readiness. Stephanie jumped at the opportunity to work with her friend's son to improve his fine motor skills and help prepare him for the classroom. Soon, more friends began approaching Stephanie with similar requests, which led her to create her first readiness class, "Head, Shoulders, Knees, and Toes." The class sold out!
From there, she began hosting additional classes, as well as tutoring children in her home and providing enrichment classes for preschoolers. She saw that there was a need, and at the urging of a friend who had been inspired by similar educational programs in Georgia, Little Scholars was born.
Since those first classes in Stephanie's home, Little Scholars has worked with more than 10,000 children, providing tutoring, enrichment programs, summer camps, assessments, and kindergarten readiness evaluations in schools across the country.
Our Founder
Stephanie Jefferson, M. Ed., has a lifelong passion for Early Childhood Education. Over the course of her fifteen-year teaching career, she has developed expertise in early childhood development, preschool curriculum design and assessment, inclusion analysis, and developmental needs identification. Read more.
Approach
We believe the strongest educational foundations are built on the individual needs and interests of each student. Our personalized approach is just one thing that sets Little Scholars apart. Learn more.
Parents Advisory Council
Feedback from parents is very important to us, which is why we regularly meet with parents of children in our programs. Learn more.
Teaching Opportunities
Are you a passionate, experienced educator? Join Little Scholars as a tutor or teach one of our enrichment programs. Learn more.