AFTER SCHOOL ENRICHMENT REGISTRATION- Fall 2023
Registration begins on at 8:30am on 9/8/23 and ends at 5pm on 9/17/23.
No late registrations will be accepted.
---
---
Need a scholarship or know someone who does? Submit a request on the online form before September 18.  Requests submitted after this date will be added to the list for the next session.
¿Necesita una beca? Haga clic aquí para solicitar: online form (https://forms.gle/Rv46yEbuRMdJzcrb9) antes 9/18/23. 
ስኮላርሺፕ እየፈለጉ ነው ወይስ የሆነ ሰው ያውቁታል? ከአርብ ዲሴምበር 9 በፊት በመስመር ላይ ያመልክቱ። online form
DONATIONS ACCEPTED: Donating to our scholarship fund ensures that every student who wants to attend Little Scholars after school programming can. Please click the link below to donate!
 https://pineybranchpta.membershiptoolkit.com/packet/39137137
Fall Information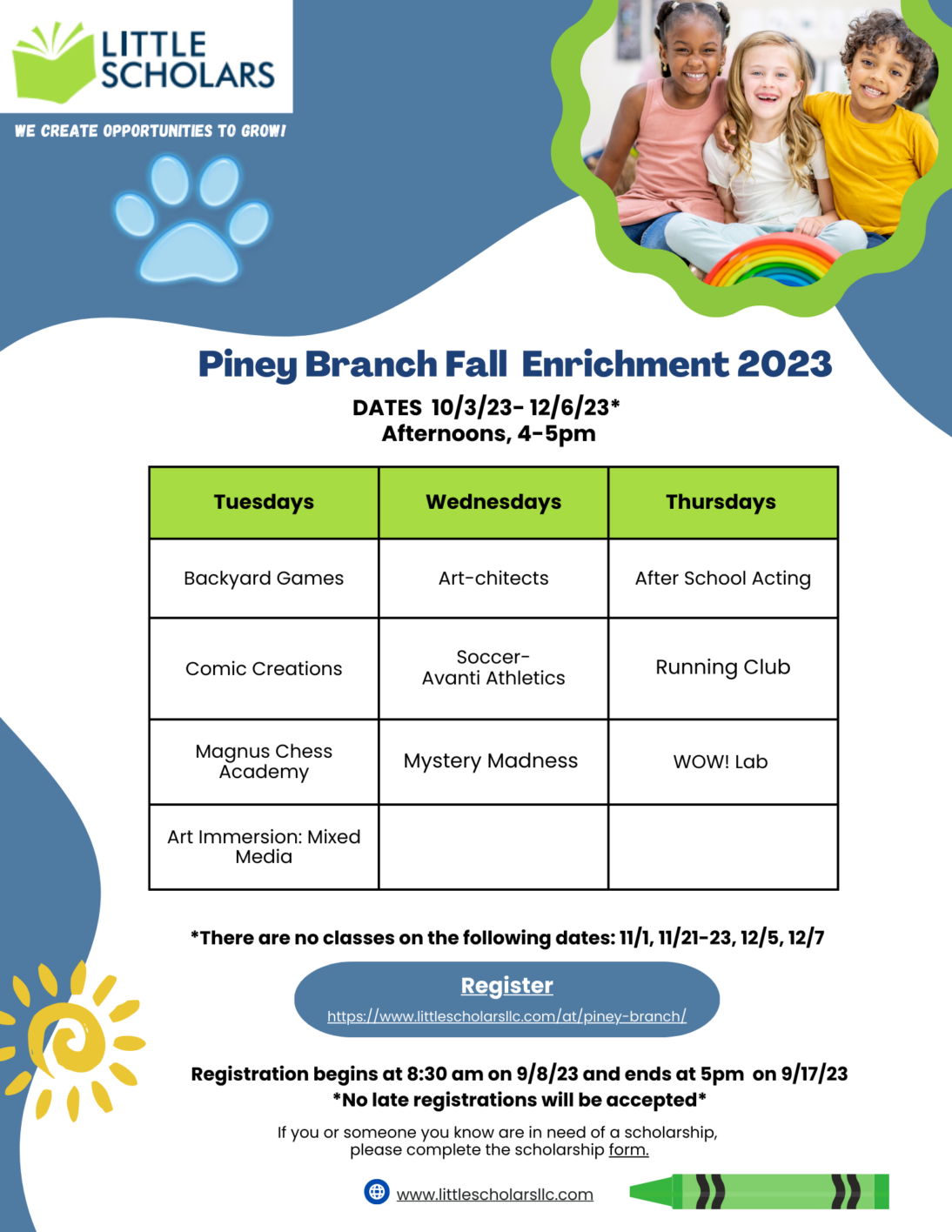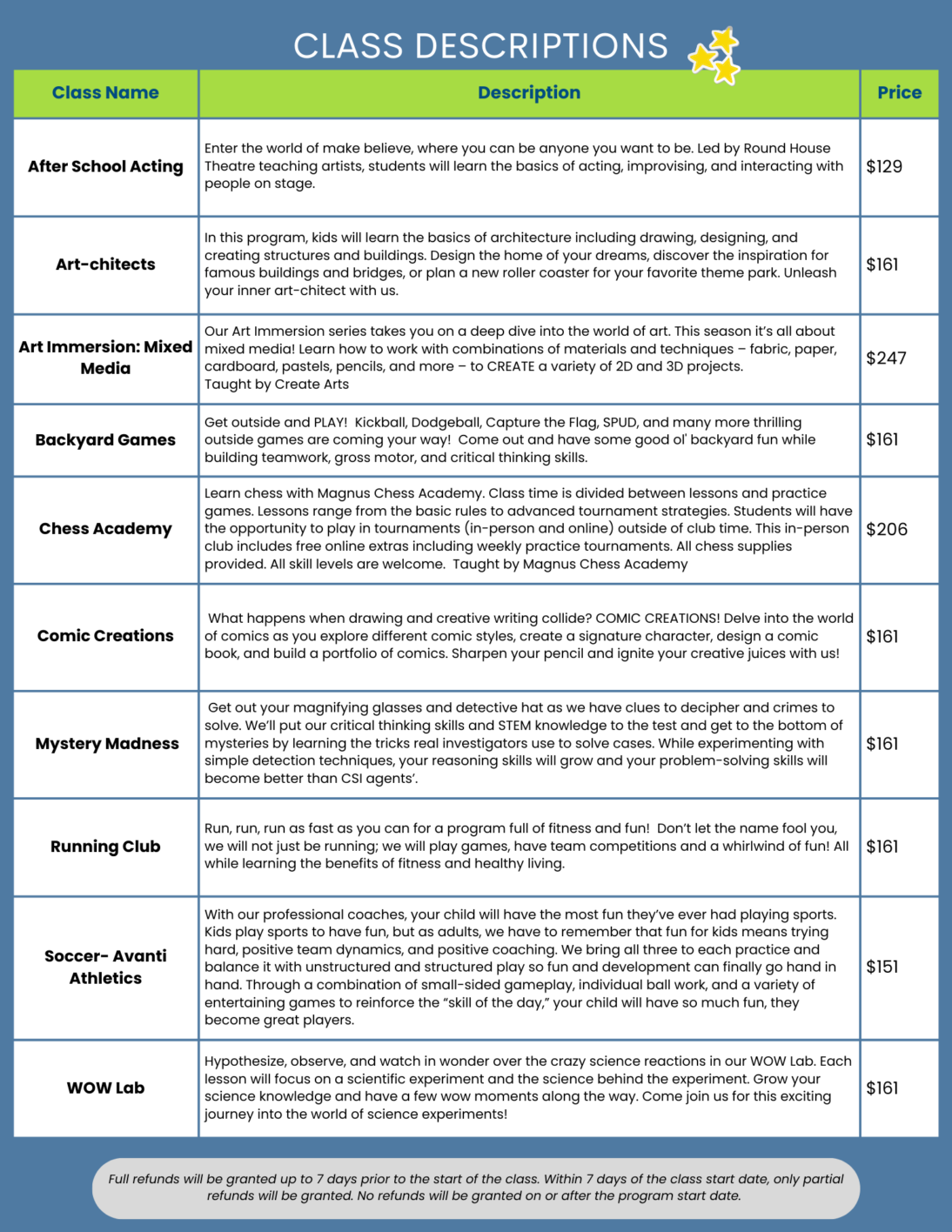 Información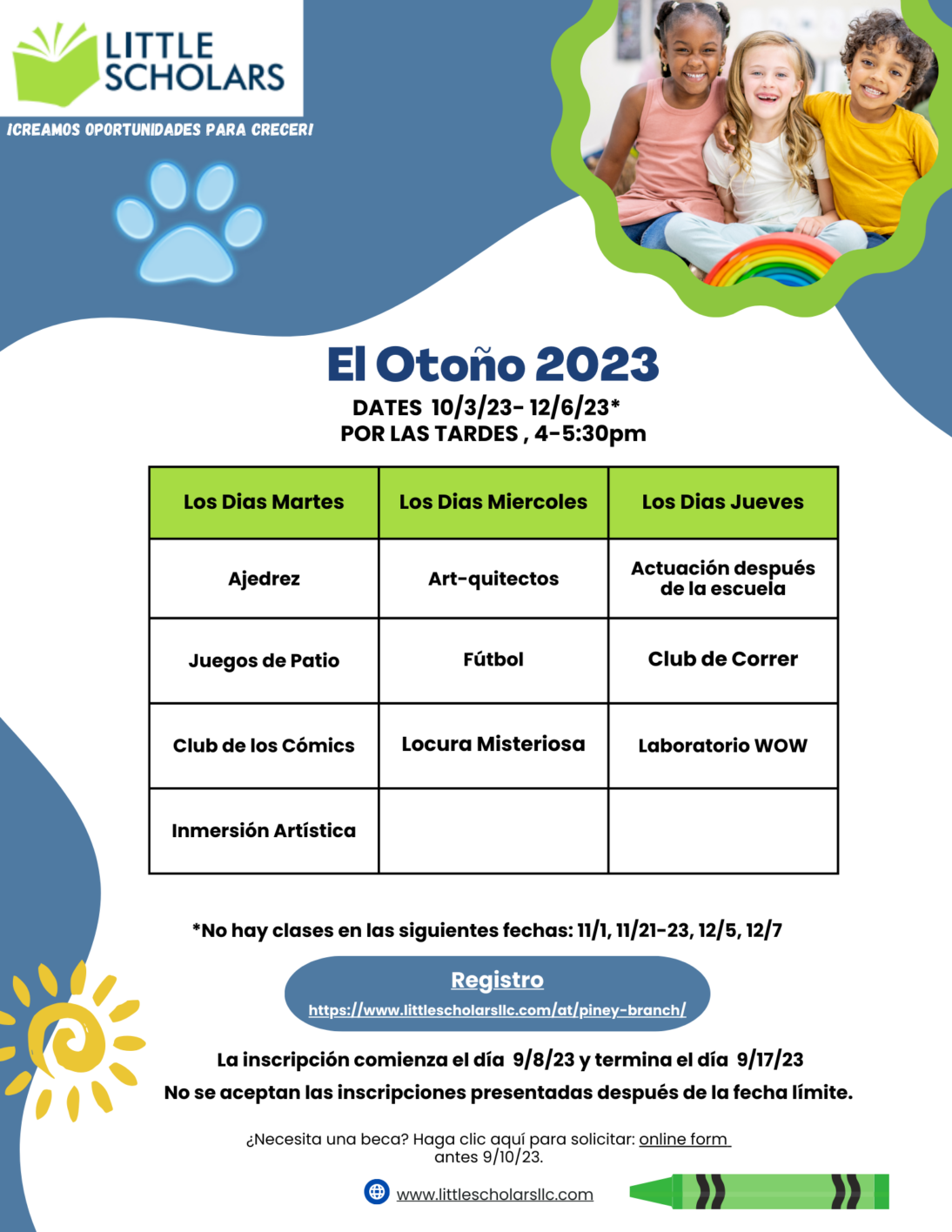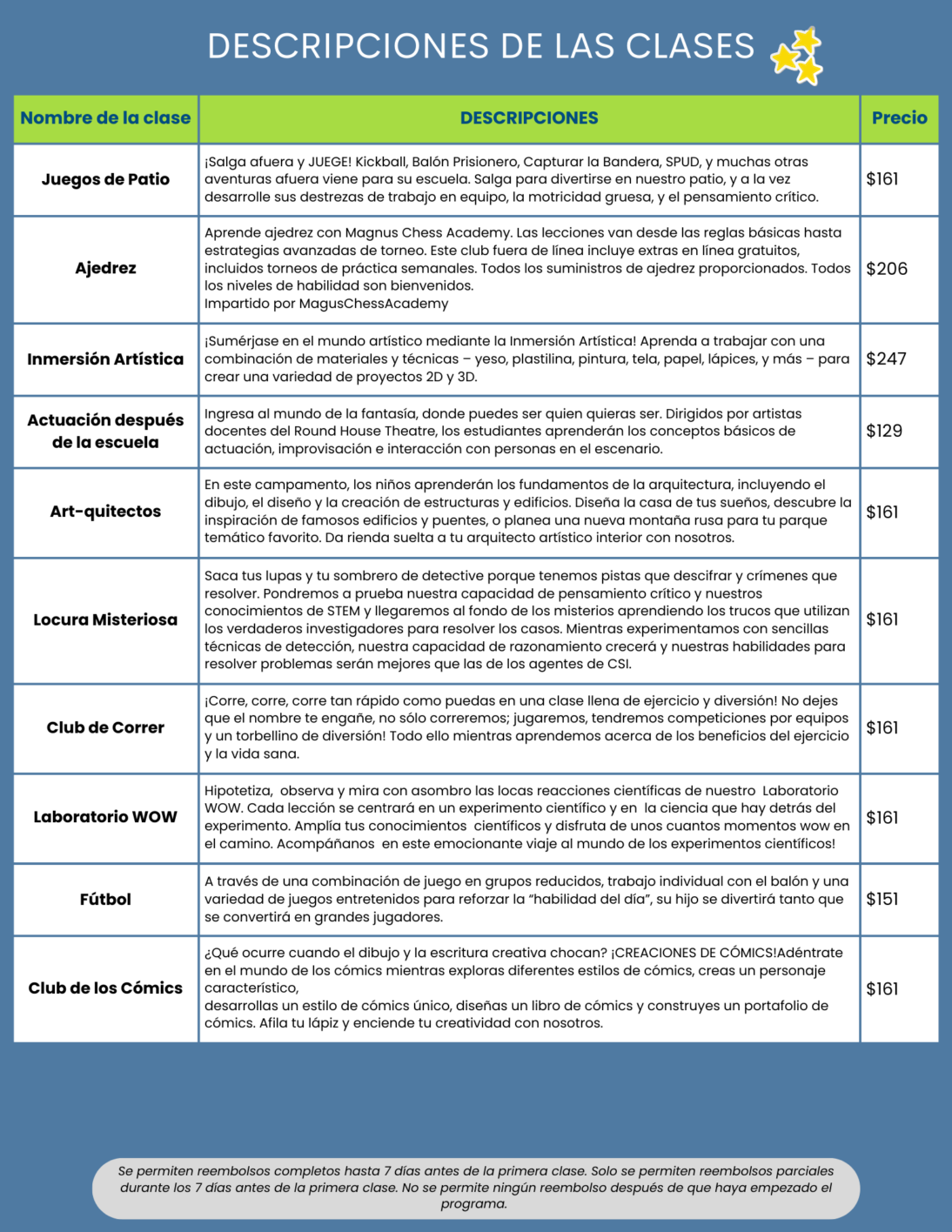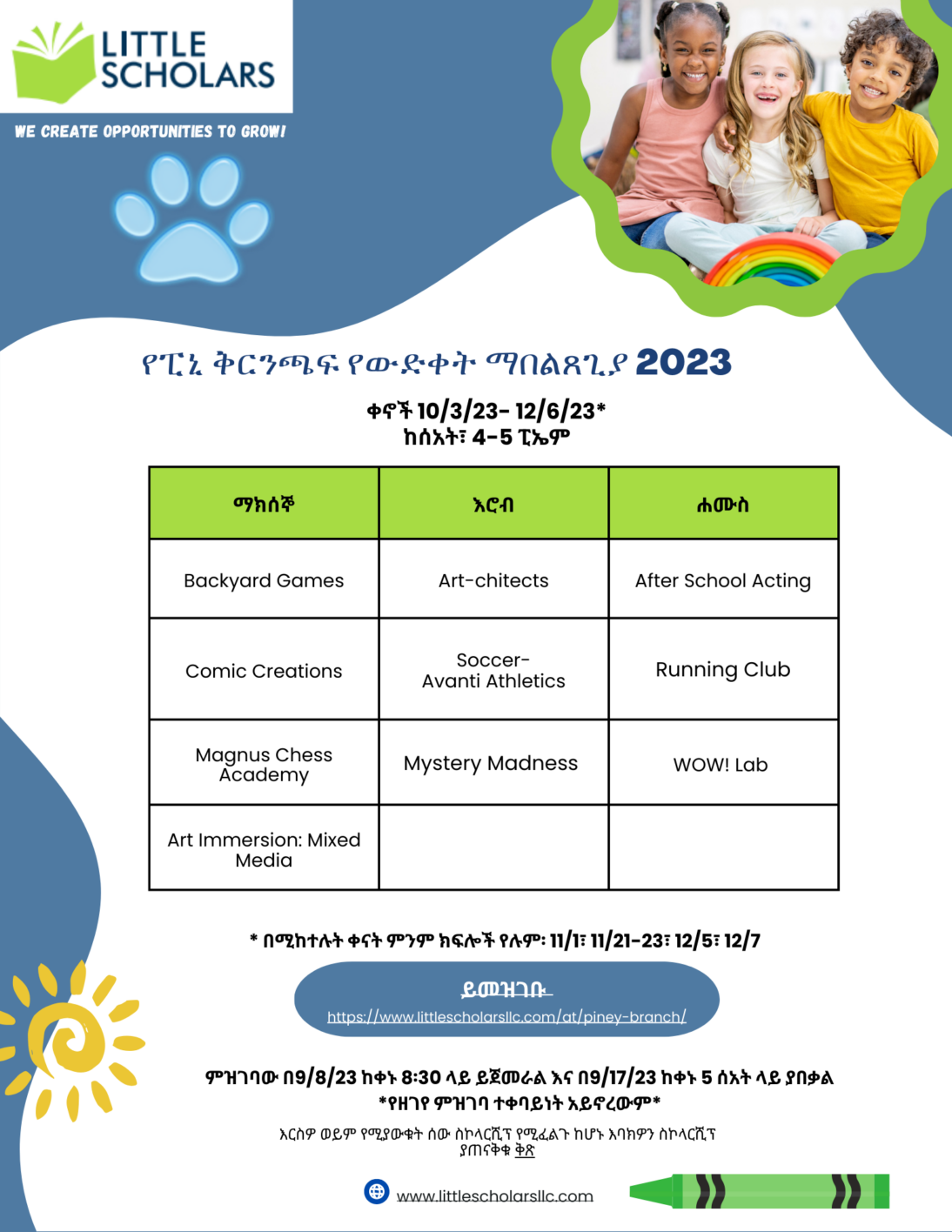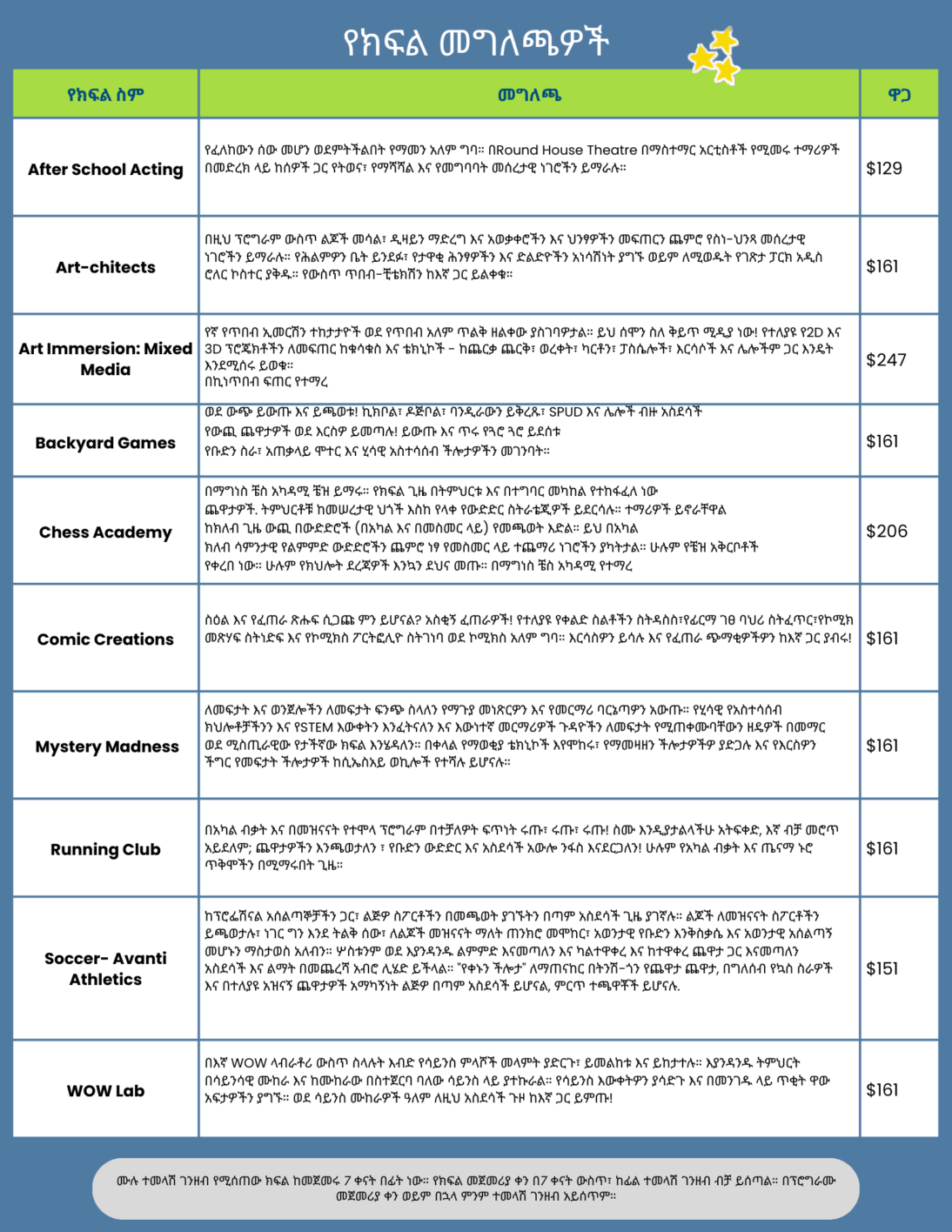 ---