After School Enrichment Registration- Fall 2023
Registration will open on September 7.
No late registrations will be accepted.
Don't forget…1 1/2 hour classes! Classes run from 4pm- 5:30pm each day.
Wednesday
Chess
Enchanted Engineering
Running Club
Thursday
Backyard Games
Dino Discovery
Pop Stars Dance
---
---
Fall Information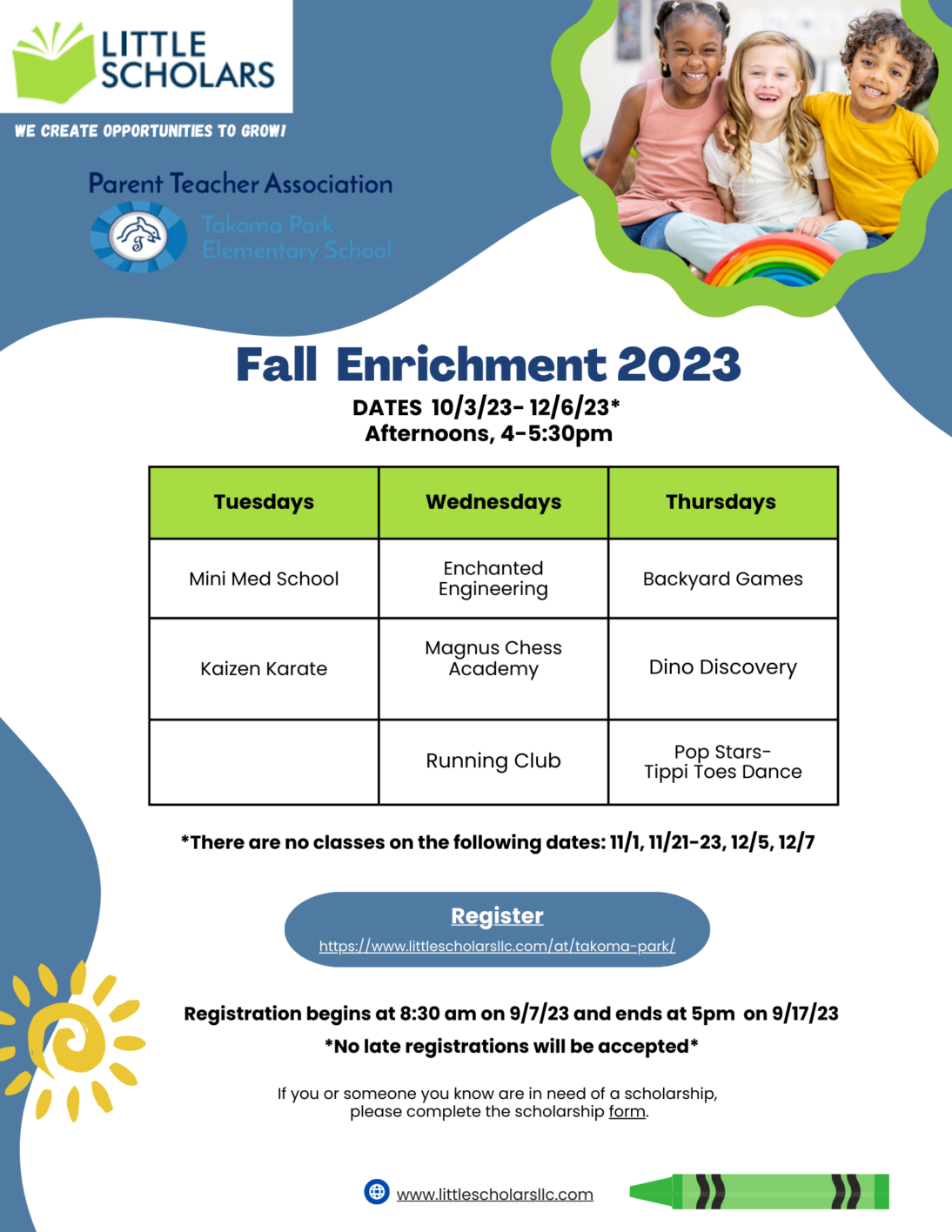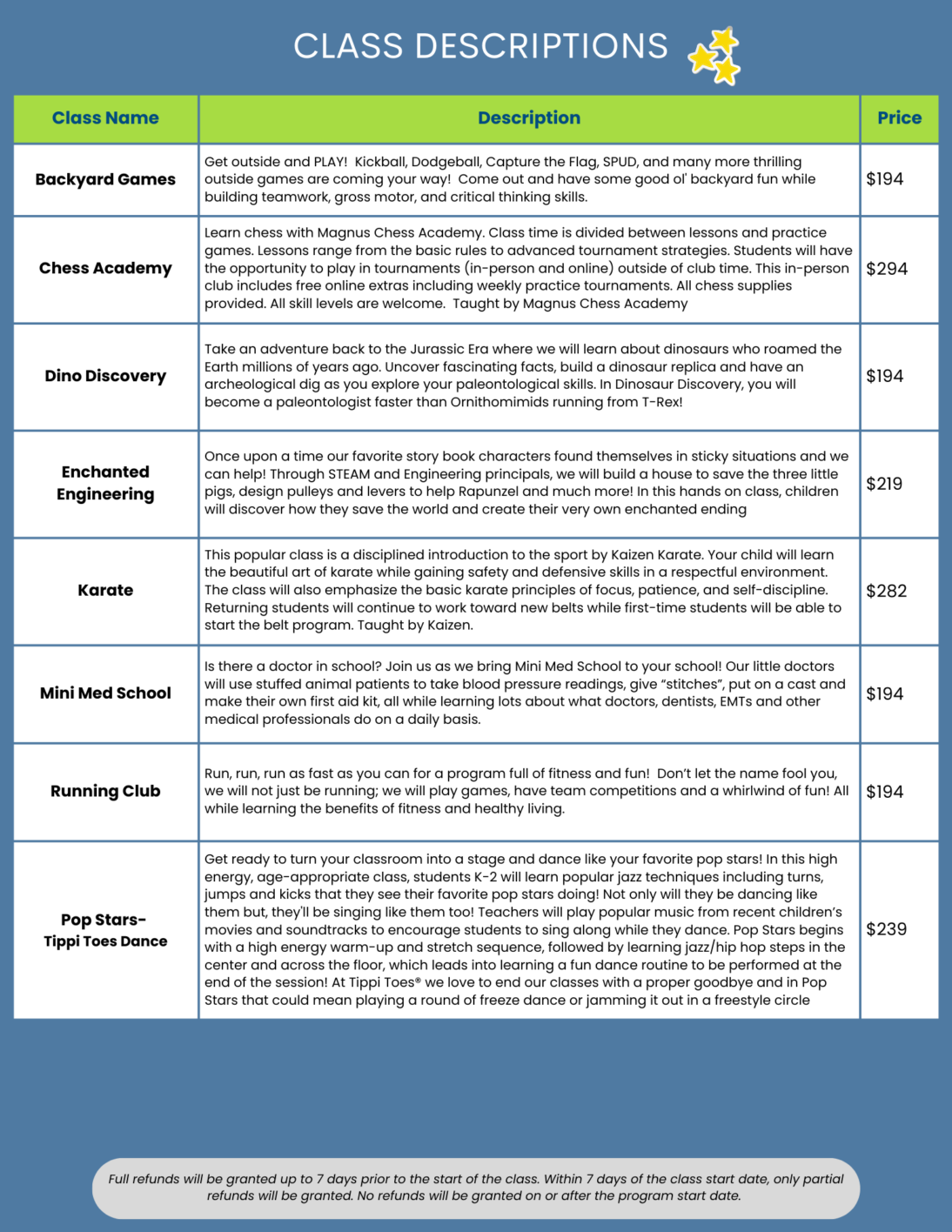 Información para el otoño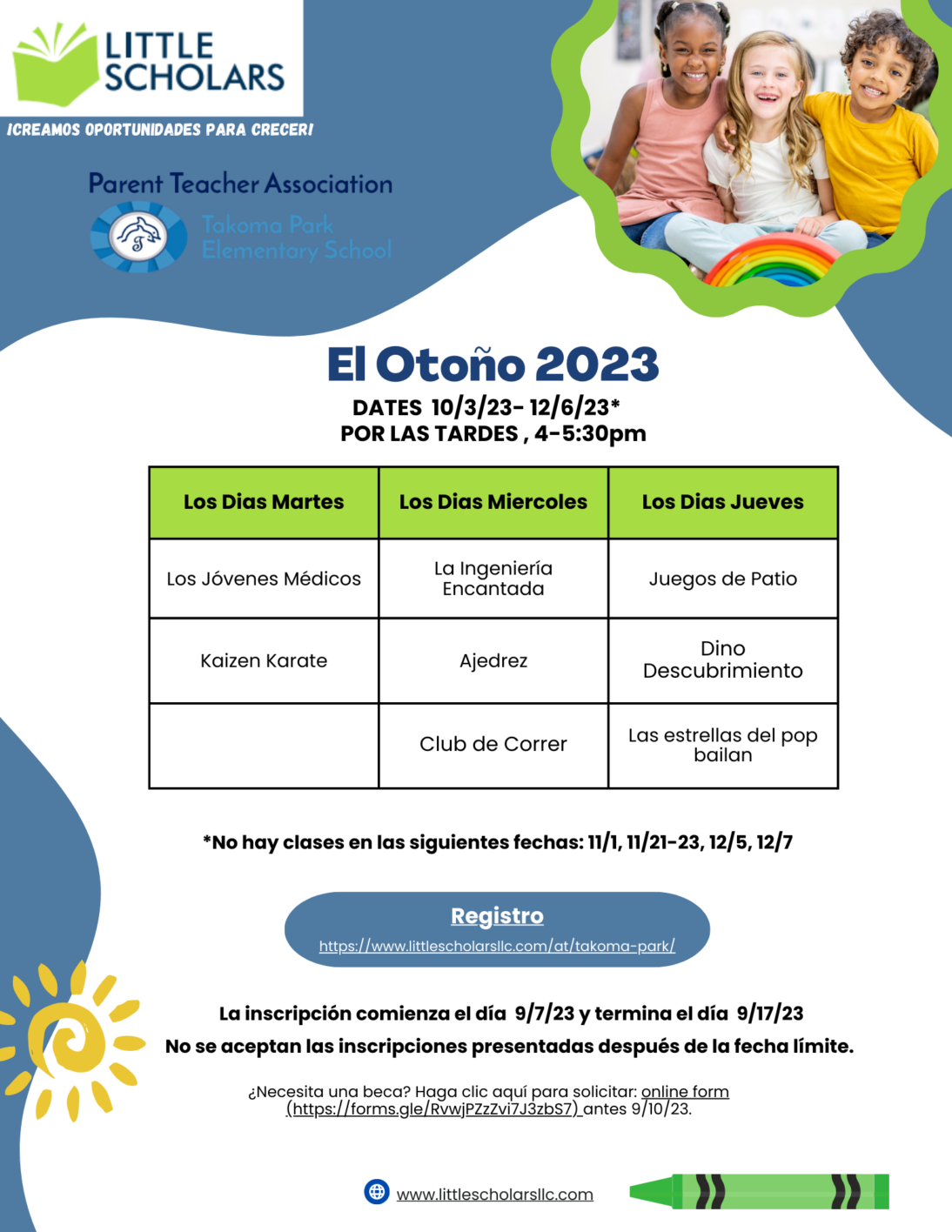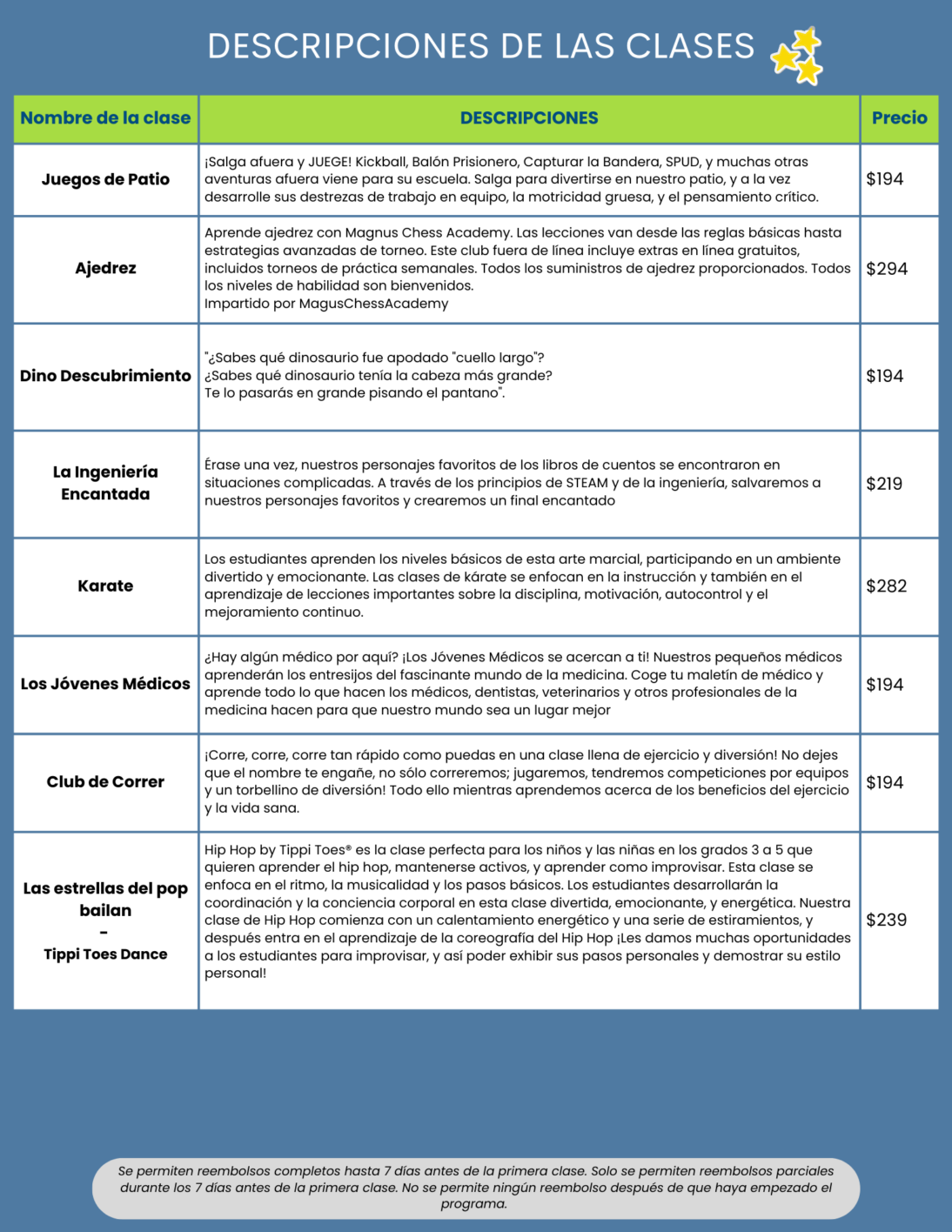 Need a scholarship or know someone who does? Submit a request on the online form before September 10. Requests submitted after this date will be added to the list for the next session.
¿Necesitas una beca o conoces a alguien que la necesite? Envíe una solicitud antes del 10 de septiembre. Las solicitudes enviadas después de esta fecha se agregarán a la lista para la próxima sesión. online form
ስኮላርሺፕ እየፈለጉ ነው ወይስ የሆነ ሰው ያውቁታል? ከሴፕቴምበር 10 በፊት በመስመር ላይ ያመልክቱ

 online form